World Health Oxy Channel (1 ounce)
SKU:

BMW Oxy Channel

UPC:
Formerly Nutri Pro
Over 75 ionic & colloidal minerals combined with over 30 metabolic enzymes, over 15 amino-acids, electrolytes, dissolved oxygen & hydrogen. This product supports the reset of the pH balance, enhanced energy levels, immune system, breathing, allergy relief, concentration, free-radical removal, nutrient absorption, removal of lactic acid and uric acid. It escorts a film of water into the air sacks of the lungs thereby supporting Asthma patients. It generates & delivers oxygen in the body as needed. All of this with a delivery system that delivers it into each cell. 1 oz dropper-top bottle. Clear liquid with slight lemon taste. 12 drops morning & evening in any liquid. OXY CHANNEL produces no free radicals. This product usually increases the effectiveness of vitamins and even prescription drugs. You may find that you can cut back on current vitamins and prescriptions. Check with your physician.
OXY CHANNEL formula contains: 80 minerals, 17 amino acids, electrolytes, 34 metabolic enzymes, oxygen and hydrogen. 1 Fluid ounce bottle of clear liquid.
Application: A complete formula of amino acids and minerals support the immune system, providing the building blocks for cell reparation and to avoid deficiency. Nutri Pro splits water, separating oxygen from hydrogen, allowing the freed hydrogen to aid in multiple functions including moisture distribution in the air sacks of the lungs (asthma deficiency). Freed oxygen is safe oxygen, which eliminates free radicals, i.e., less damage to the cells and more oxygen to breathe.
Directions: 12 drops morning and evening in about 4 ounces of good water.
These minerals are water soluble & highly absorbent.

This product will not interfere with prescription medications.

It is suitable for vegetarian and hypo-allergenic applications.

There are no preservatives or artificial ingredients.

This product will store indefinitely.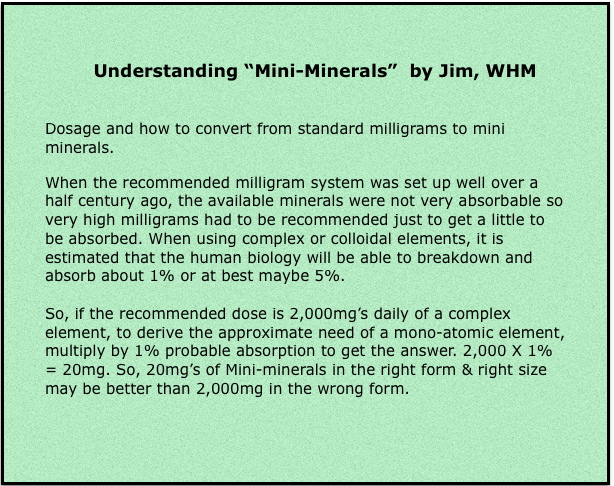 I absolutely love, love, love this product!!! I use this daily & would not be without it. It's a staple in my day!